Imagine this scenario: You've been exploring mSpy, giving it a fair chance to meet your expectations.
However, it didn't quite live up to what you had in mind. To add to the frustration, when you start searching for an alternative online, you come across a common trend: almost every website seems to point you right back to mSpy as the ultimate solution.
Well, don't worry!
We're here to help you break free from this bubble and discover some fantastic mSpy alternatives that might just be the perfect fit for you.
Good news: we have analyzed and brought you incredible 20 mSpy alternatives!
Before we dive in and explore the wide world of spy apps as much, unlike mSpy as possible, let's learn mSpy weak spots first to ensure you don't end up subscribing to another spy app with the same problems.
An Overview of mSpy Weaknesses
mSpy is undoubtedly a high-quality product, but that doesn't mean it's flawless. Let's delve deeper into its features and nuances.
Jailbreak/ Rooting (iOs Devices/ Android Devices)
If you're unfamiliar with these names, we strongly recommend reading What is Jailbreak and Root?
mSpy's advanced features require devices to be jailbroken or have root-level access.
If you're monitoring someone else's phone, you can't guarantee they will jailbreak or root the target device.
Check some cases which require jailbreak or root:
Monitoring social media apps on iOS devices
Running mSpy on iOS 7 – 8.4; 9.0 – 9.1
Running mSpy on an Android version 4+ or earlier
Limited Plans
While mSpy offers numerous features, its limited plan options might make users pay for advanced features they don't require.
For example, a basic location tracking app would suffice if you only want to track your child's location to ensure they're attending school.
Several free apps on our list can achieve this.
There's no need to spend $11.66/month on mSpy's annual subscription or $48.99 for just one month.
One Device at a Time
With mSpy, each subscription covers only one device.
So, you'll need individual subscriptions for each device if you have two children or multiple employees. Unfortunately, mSpy doesn't offer a comprehensive plan for those needing to monitor multiple devices simultaneously.
20 Best mSpy Alternative Apps
Before diving into the list of alternative spy apps, you must arm yourself with key considerations. This guidance will help you make a well-informed choice and prevent future regrets.
By being mindful of these criteria, you can efficiently narrow your options, save time and money, and ensure a smooth experience with your selected mSpy alternative. Below is your guide:
Compatibility: Make sure your spy app supports Android and iOS devices according to your needs.
Price: Check prices and plans and any possible free version of the chosen monitoring app.
Features: Take a look and compare your expectations to all the features these monitoring apps have.
Root/ Jailbreak: Double-check whether or not it's required you root/ jailbreak to use the monitoring features you want.
Easy-to-use interface & installation: You need a whole package capable of offering an easy phone track.
With that in mind, time to check what we have here.
Best mSpy Alternative Apps – Free Version
1 – Google Family Link
Google Family Link is a free parental control app.
Although it's not as compatible as mSpy is, Google Family Link supports both Android and iOS devices.
Moreover, don't let the fact it's a free app with a little less compatibility give you the wrong idea; there's a lot you can do with this solution.
Here's how it differs from mSpy:
Screen time limits: Setup when and for how long the target phone can be used.
App time limits: Setup when and how long the target phone can use specific apps.
2 – TrackingSmartphone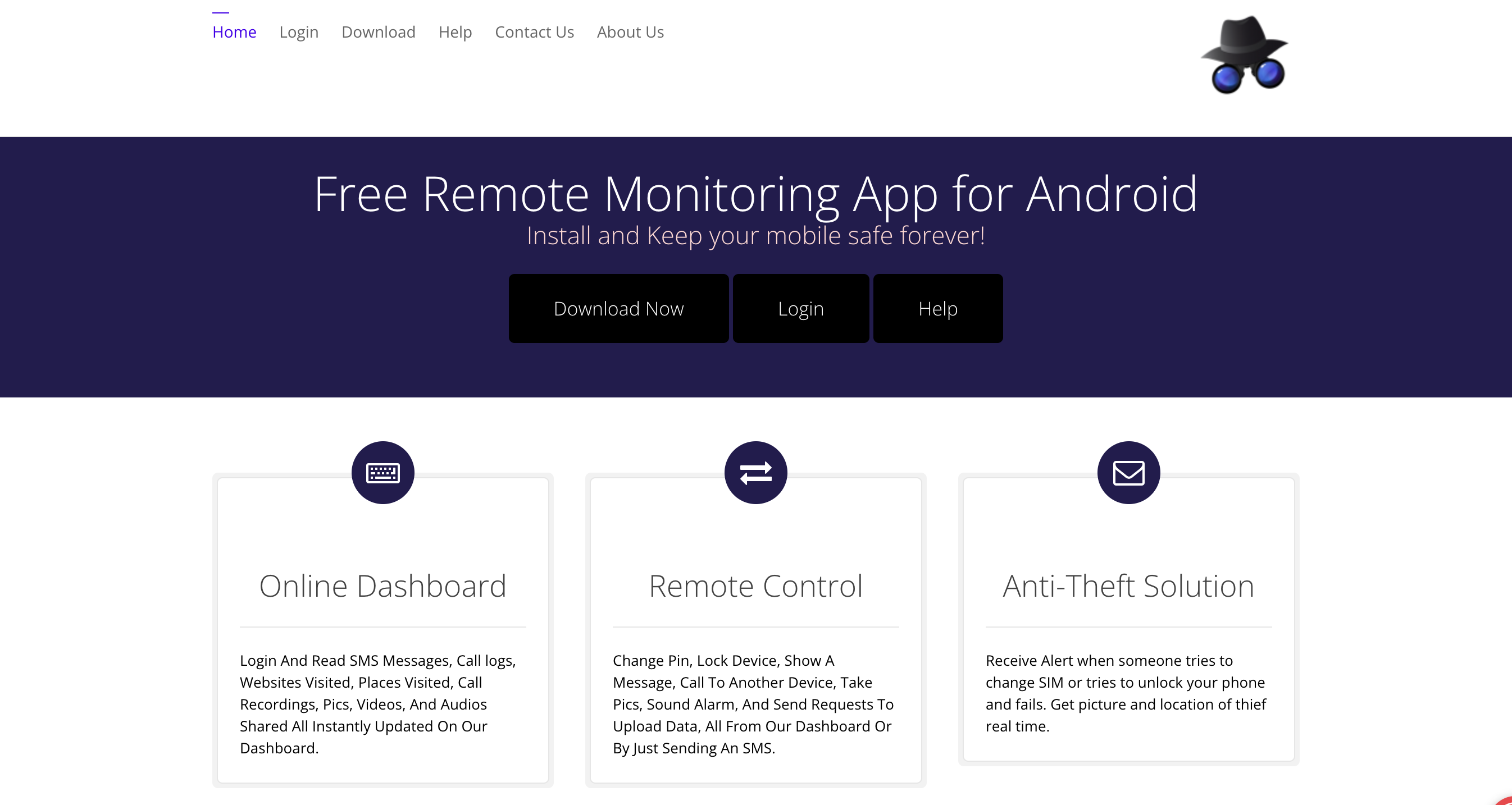 TrackingSmartphone is a free parental control solution with a decent number of features, including tracking and monitoring GPS locations, SMS & Call logs, view installed apps, record phone calls and so much more. The negative here is that it only works for Android.
Even though mSpy does pretty much all of what TrackingSmartphone does, here we have a considerable difference:
No stored personal data in servers: Your data remains secure, as no information is sent to the server unless you specifically choose to do so.
3 – Quester

Quester is a very straightforward option for a monitoring app mainly packed with a GPS location tracker, contact list, and access to SMS text messages for Android devices, among other possibilities. The key differences to mSpy are:
Multiple devices: You can use Quester to monitor various mobile phones with one account.
Clearer purpose: A smaller number of tools can be easier to use and still accomplish your goals.
4 – Mobile Tracker Free

Mobile Tracker Free is one of the best mSpy alternative for those who don't want to spend any money on a monitoring app, but still need a decent number of tools.
In its free version, it's possible to use advanced features such as checking the browser history on the target device, viewing its location history, checking their social media platforms, and so much more. It also works on Android and iOS devices.
This is how it mainly differs from mSpy:
Intuitiveness: One of the easiest parental control app to use.
More features for free: Nice list of features for free.
5 – Easy Phone Track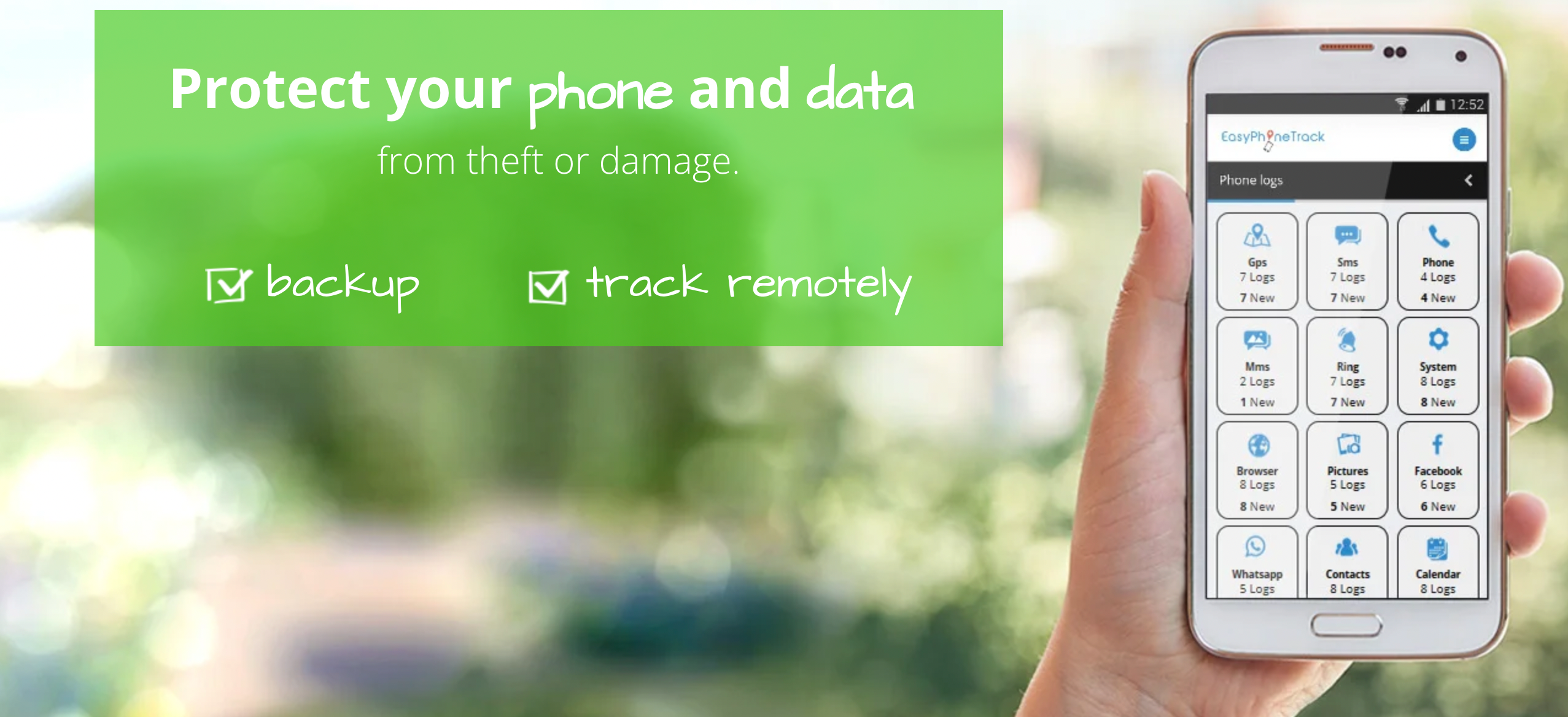 Easy Phone Track is known for its intuitive design.
Its main features include access to multimedia files, incoming and outgoing call logs, sent or received messages in all the most popular social media apps and GPS locations.
The negative aspect of Easy Phone Track is it only works on Android mobile devices and jailbroken iOS.
Here's what sets this spy app apart from mSpy:
Advanced features without root on Android: You can check any social media accounts without rooting the target device.
6 – Spapp Monitoring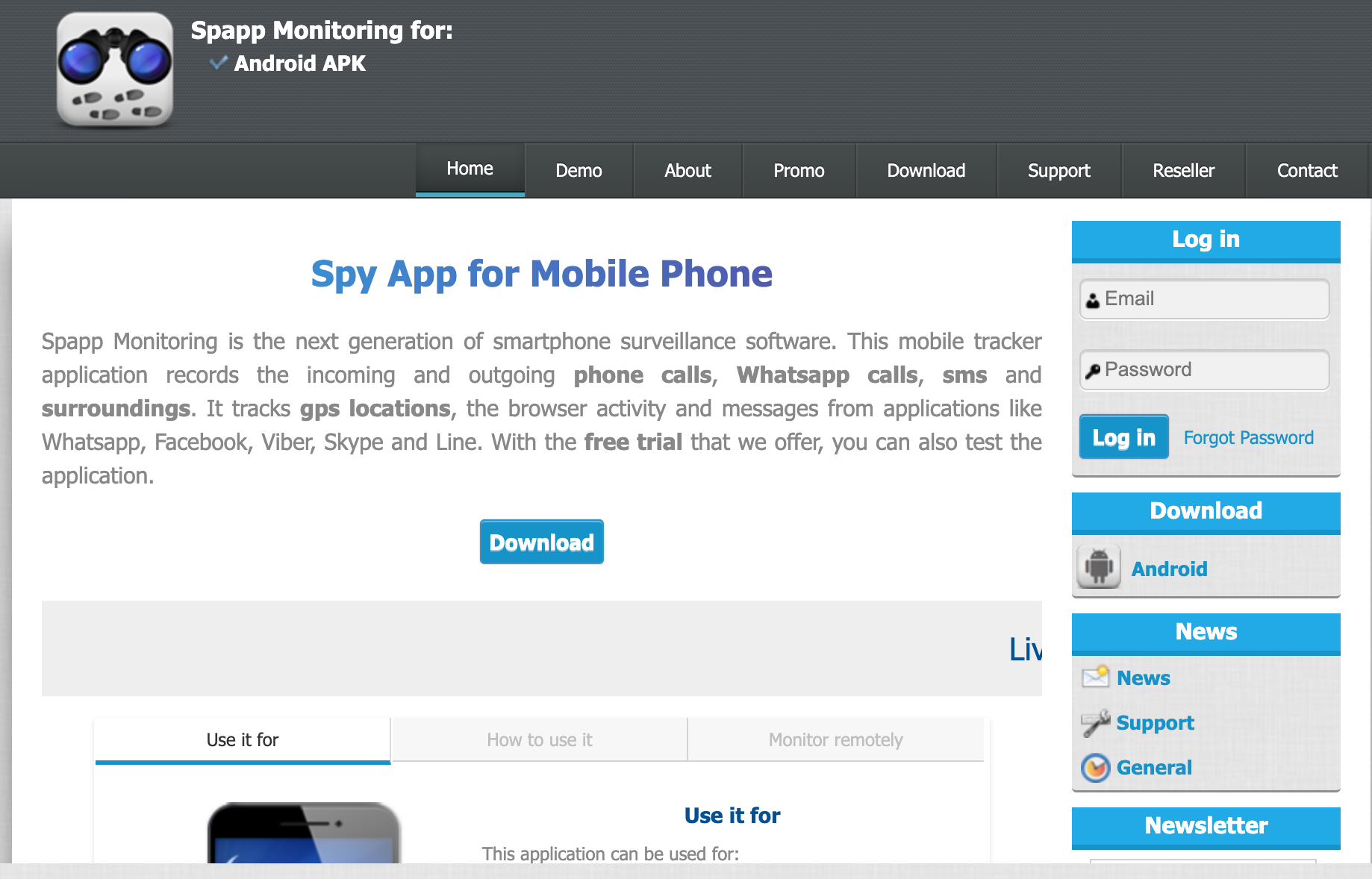 While Spapp Monitoring isn't free, it does provide a complimentary trial for users to explore its capabilities.
This app has standard features complemented by advanced functionalities such as call recording, location tracking, and comprehensive social media monitoring.
Here's a closer look at why Spapp Monitoring stands out as a top mSpy alternative:
Faster synchronization: Syncing information is one of the fastest in the market.
7 – Where's My Droid

Where's My Droid offers a variety of features, but its standout capability is tracking and monitoring the location history and current position of the target device.
As implied by its name, this app is exclusively designed for Android devices. Here's how it distinguishes itself from mSpy:
Business plan: This plan is designed to provide advanced tools tailored to monitor corporate mobile devices.
8 – Prey Anti Theft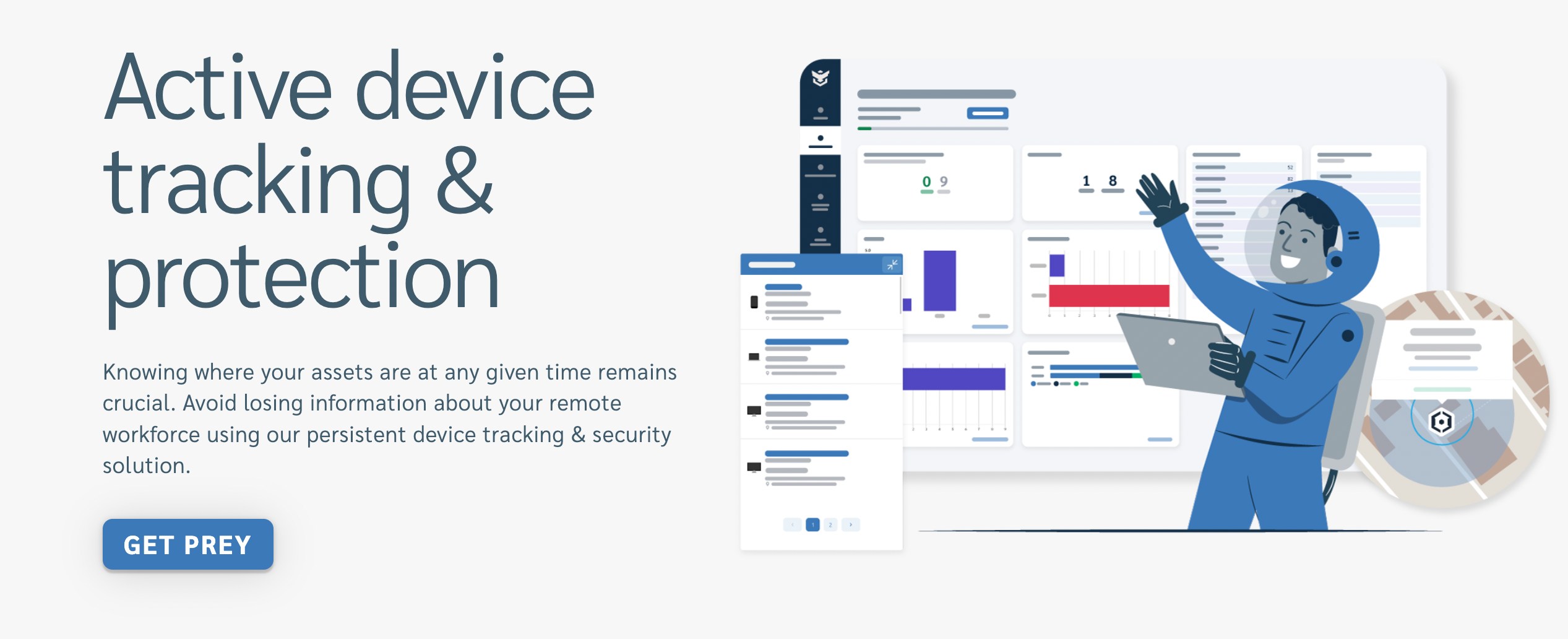 Prey Anti Theft is dedicated to robustly safeguarding your target device against hacking and potential data breaches.

If you're searching for a spy app that offers more than just location tracking, Prey Anti Theft might be your ideal choice.

Additionally, it boasts a unique feature not found in mSpy:
Compatibility: Monitors every popular system, including Windows devices (e.g. laptops or cell phones).
9 – Find My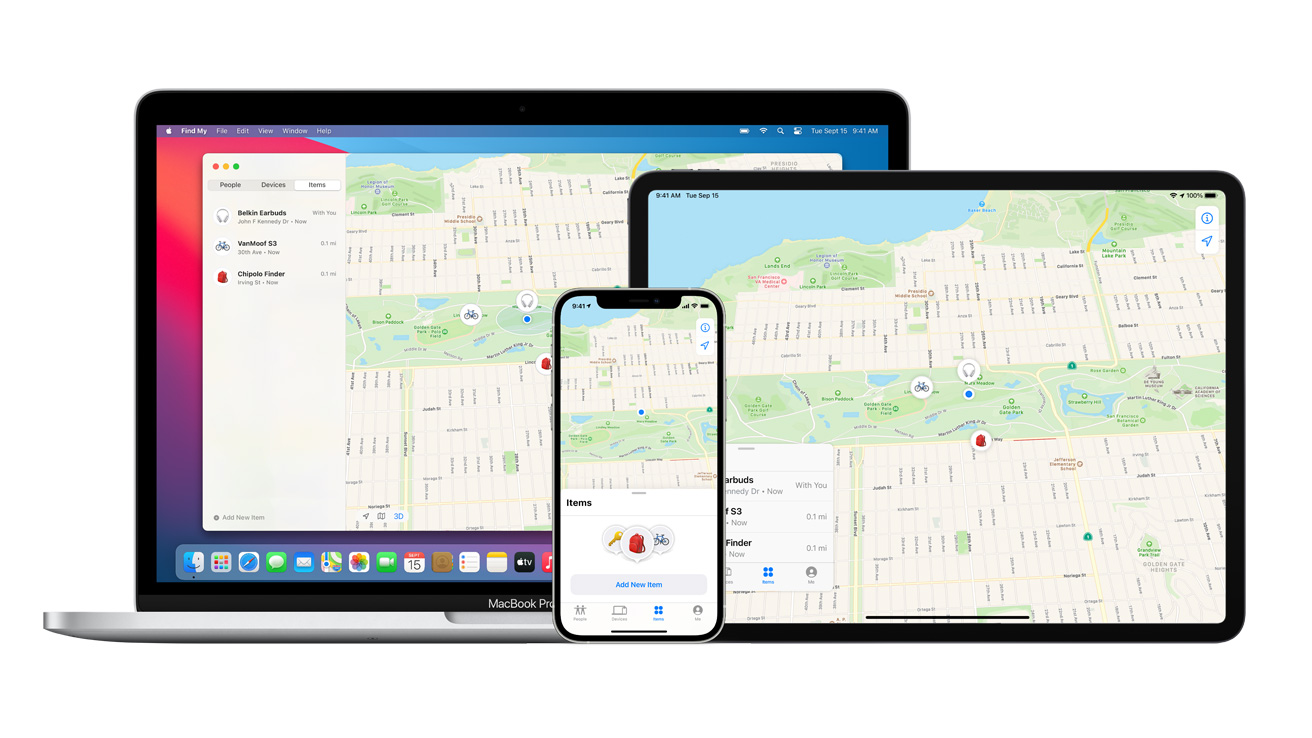 Find My is Apple's official, free alternative to mSpy. While it doesn't boast the extensive features of typical spy apps, such as text monitoring, call recording, or browser history access, it serves effectively as parental control software. If your primary concern is tracking the GPS location of a device or remotely erasing its content, Find My is a reliable choice.
Apple's name: Have some the best minds in the world thinking about your mobile security.
10 – Find My Device
Find My Device is Google's complimentary location-tracking tool for Android devices. While it doesn't offer the comprehensive capabilities of a full-fledged spy app, such as monitoring social media or accessing advanced features, it parallels Apple's Find My in its core functionality.
Here's what sets it apart:
Google's name: Google has some of the best minds in the world thinking about your mobile security.
There are many free apps like mSpy for both Android and iOS. Each has its own special feature that might be better than mSpy in some ways. The best free app for you depends on what you need.
But you might need a paid app if you want more features, like tracking location, checking call logs, seeing browser history, and reading text messages. These apps offer more detailed tracking.
We've listed some paid mSpy alternatives that can do this. Being paid doesn't always mean they're better than free ones, but they offer more tracking features. Let's look at these paid options.
Let's check these paid solutions.
Best mSpy Alternative Apps – Paid Version
1 – Highster Mobile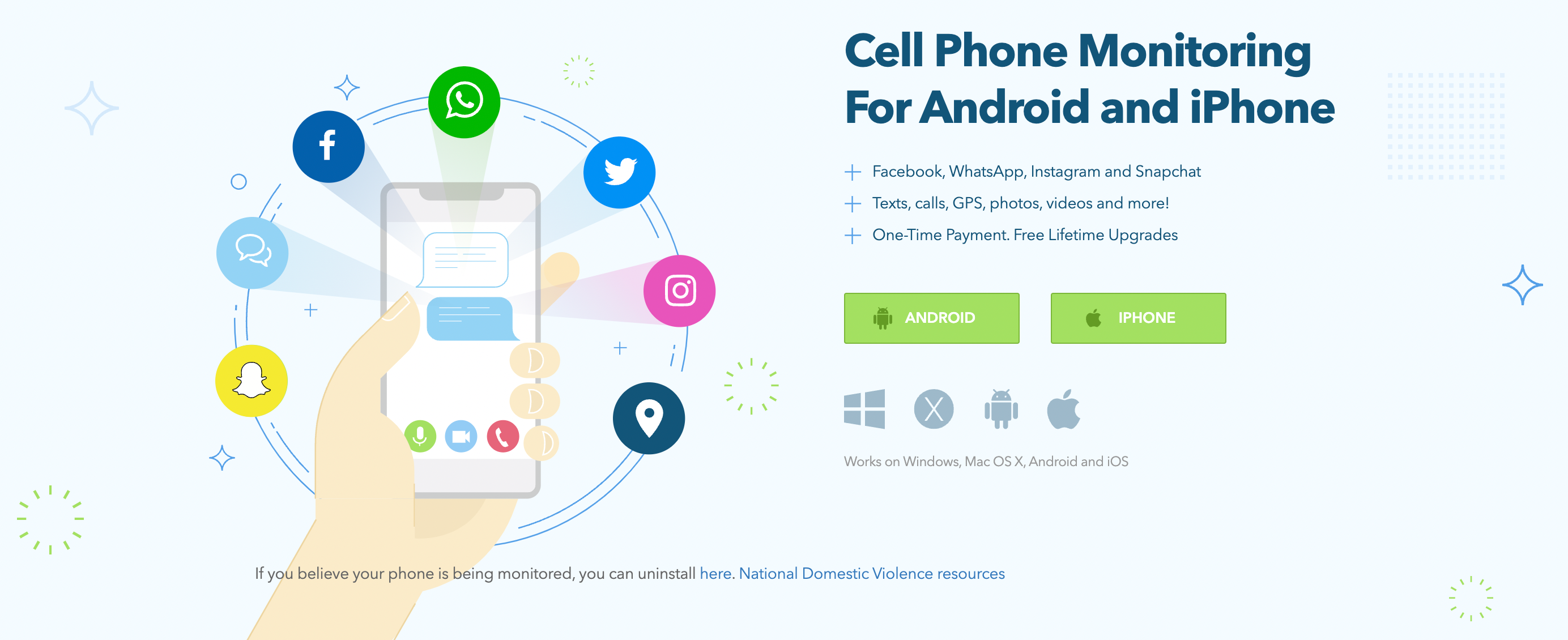 Highster Mobile is the first paid app on our list. While it doesn't have the most features, it lets you check social media apps, read text messages, and view call logs.
However, it doesn't offer call recording or screen time management. Here's how it stands out from mSpy:
Stealth mode camera: This allows you to remotely access target device's camera and take pictures or watch the cell phone surroundings in real time.
2 – FlexiSpy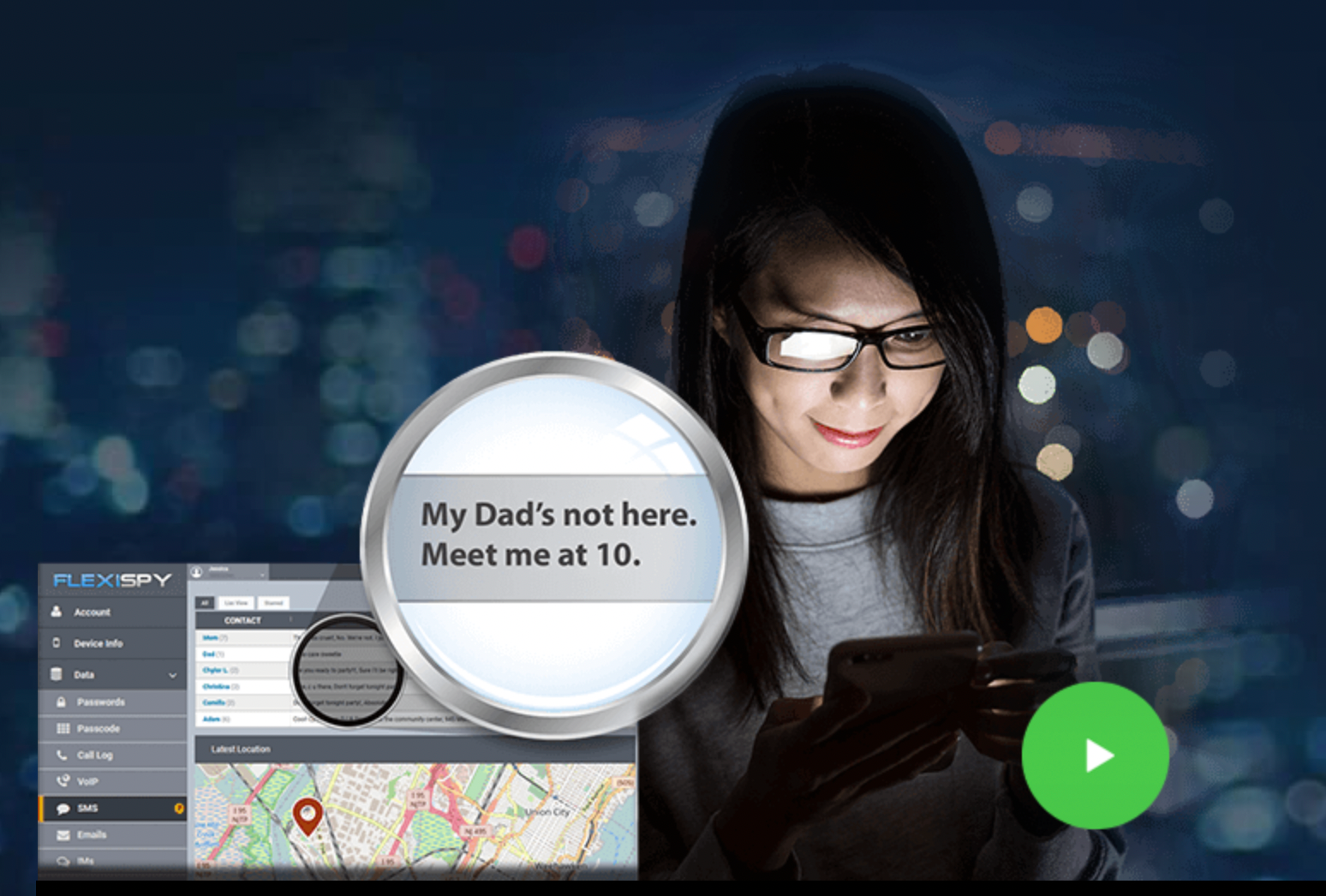 FlexiSpy allows you to control many features on a target phone, from recording calls to tracking its location.
Often described as one of the top parental control apps, it competes closely with mSpy.
However, it offers some features that mSpy doesn't. Here's what sets it apart:
Call intercept: Allows you to go beyond having call logs, but also listening to real-time phone calls.
Variety of plans: With different features and prices, FlexiSpy allows its customer to pick a better adjusted to your needs plan.
Multiple devices: You can also track various mobile phones with one special subscription.
3 – TheOneSpy

While TheOneSpy may not have the same recognition as other apps on our list and lacks iOS compatibility, it brings unique attributes to the table.
Beyond the standard features like tracking text messages, social media, and call logs, it offers distinct advantages that position it as a viable mSpy alternative. Here's what sets it apart:
Live screen record: Monitor the target device screen in real-time.
Good value to your dollar: $6.25/month is about half the price mSpy charges.
4 – XNSPY

While XNSPY isn't free like some mSpy alternatives, it offers good value for its price. It provides basic features such as call logs and location tracking, as well as advanced reports on the activities of the target phone.
While XNSPY doesn't support Windows, it works well on Android and iOS devices.
Additionally, XNSPY has unique features that mSpy lacks. Here's what differentiates it:
School plan: Is designed to make computer and cell phone use safer inside schools.
Business plan: A plan designed to make computer and cell phone use safer inside schools.
5 – Spyzie

Spyzie primarily allows you to access social media apps on the target phone. Besides that, it offers location tracking and other features. What sets it apart from mSpy is its capability to monitor multiple phones.
If monitoring multiple devices is crucial for you, Spyzie could be a top mSpy alternative. Here's why:
Family plan: A plan that allow you to track and monitor up to three devices with one account.
Good value for your money: You can subscribe to Spyzie's Premium Plan for around $10/month.
6 – Eyezy

Many might not be aware, but Eyezy is from the same makers as mSpy. This means you can expect the same quality as mSpy but with a simpler user experience. While it shares some of mSpy's limitations, Eyezy offers a standout feature worth exploring:
Social spotlight feature: A well-organized group of tools focused on capturing every type of information on all social media platforms.
7 – Hoverwatch

Hoverwatch is a phone tracking tool that helps you watch over family or employees. It lets you record calls, track messages, see locations, and check social media activity. Using Hoverwatch, you can better understand someone's phone use and make sure they're safe.
Here's a feature in Hoverwatch that mSpy lacks:
Business plan: A plan designed to monitor up to 25 devices at only $6/month per phone.
8 – Spyera

Spyera is a top player in the spy app market. Its features are on par with some of the best apps, making it a strong choice. However, there's one aspect where Spyera stands out from the rest, as detailed below:
Greatest compatibility: MacOS, iOS devices, Windows PC, Android phones.
9 – iSpyoo

iSpyoo boasts many features, setting it apart from even well-established apps like mSpy.
While it's relatively new to the market, it offers unique functionalities not found in many popular spy apps.
The drawback is its cost, with the standard plan priced at $21.99/month and some features still locked. But if budget isn't a concern, here are some exclusive features iSpyoo provides:
Redirect SMS: Redirect any incoming or outgoing SMS text messages from the target phone to a number you choose easily.
Live listening: This amazing feature lets you listen in real-time to the phone's surroundings.
Phone recording: You can remotely access the phone's voice recordings.
10 – Cocospy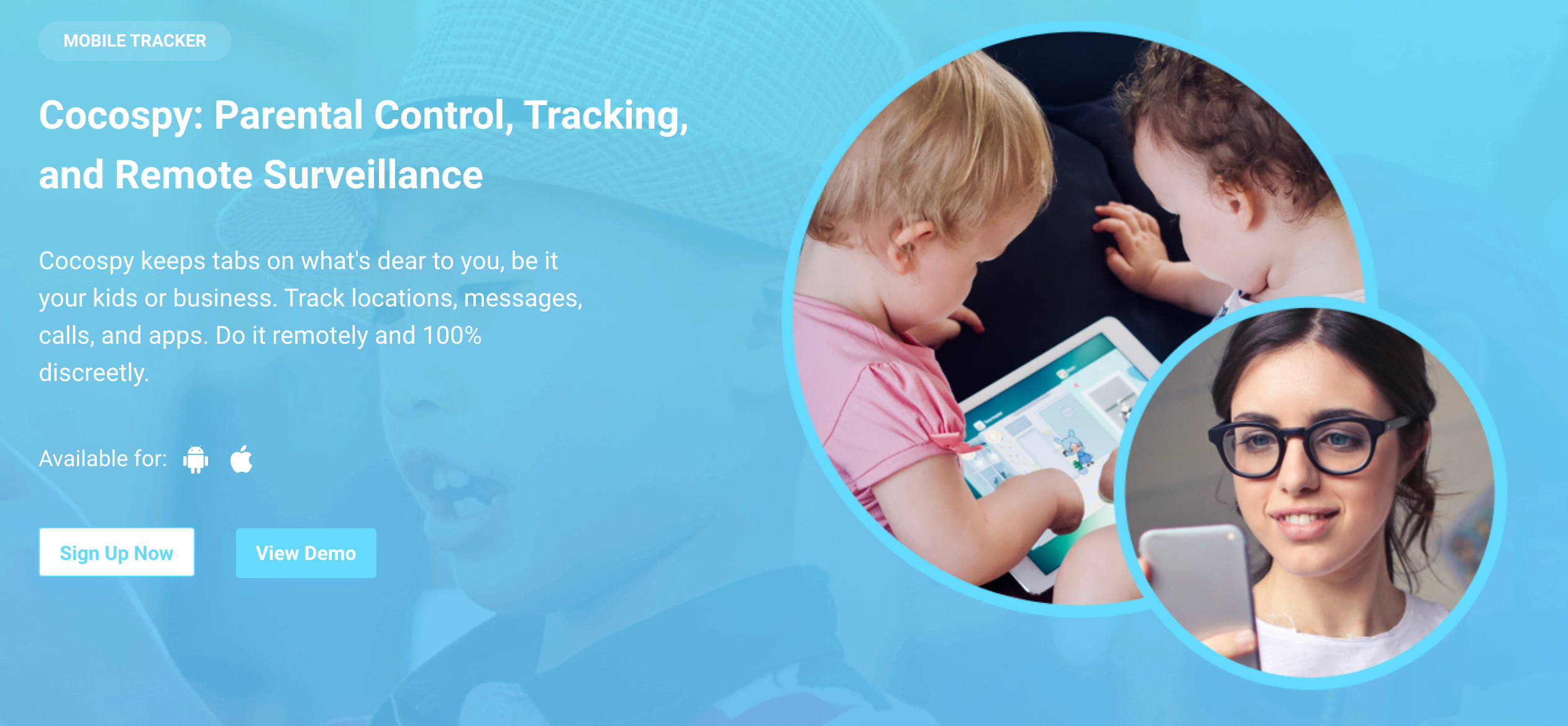 Cocospy balances a basic parental control app and a feature-rich monitoring tool, potentially making it right for your needs.
Its pricing is more affordable and varied compared to mSpy. However, what truly sets Cocospy apart is its refund policy. While mSpy offers a 7-day free trial, Cocospy goes a step further:
Money-back-guarantee: Up to 60 days free of charge.
Pro tip: The best mSpy alternative might differ for everyone based on their needs. However, we suggest trying Cocospy first because of its generous free trial. You get two months to explore its features without spending anything. It's a great chance to discover what you need from a spy app.
Next, let's see which app is the best fit based on the depth of monitoring you require.
The Best mSpy Alternative According to Your Profile
Choosing the best spy app depends on your unique needs. While we can't pinpoint the perfect one without more details, we've outlined three typical user profiles. Based on these, we suggest both free and paid app suggestions.
Check out the categories below to see where you fit and discover the best option for you.
Check out the categories below to see where you fit and discover the best option for you.
Light Monitoring
If you're a parent looking for a simple way to oversee your child's phone use, you're likely seeking basic monitoring. This typically involves ensuring your child attends school, uses suitable apps, and limits screen time.
This level of monitoring helps parents stay updated on their child's online activities without being overly intrusive. It offers peace of mind, allowing parents to guide their children towards safe and responsible device use.
Considering these needs, our top spy app suggestion is:
Considering these needs, our top spy app suggestion are:
Free app: Quester
Paid app: TheOneSpy
Intermediate Monitoring
For those seeking a middle-ground approach to monitoring, this category often fits parents and employers. Parents aim to ensure their children attend school and use their phones wisely. They want to communicate openly, oversee online interactions, and shield their kids from potential dangers.
Employers, on the other hand, use moderate monitoring to make sure employees utilize company devices for job-related activities. This ensures productivity and protects company data.
This monitoring level helps avoid misuse of resources and ensures everyone follows set rules. With features like call and message oversight, browsing history checks, and location tracking, both parents and employers can achieve the right balance of supervision.
Our recommendations for this category are:
Free app: Where's My Droid
Paid app: XNSPY
Advanced Monitoring
For those who suspect their partner might be unfaithful, advanced monitoring can provide clarity. The aim here is to gather solid evidence to either confirm or dispel doubts, helping individuals make informed choices about their relationships.
Such monitoring offers detailed insights, tracking call logs, messages, social media activity, and locations. This can reveal patterns or behaviors that might hint at infidelity. However, it's crucial to handle this information with care, as uncovering betrayal can be emotionally taxing.
The goal of this in-depth monitoring is to equip individuals with the facts they need to address concerns with their partner and decide on the best course of action.
For this level of scrutiny, we recommend the following robust solution:
Free app: Easy Phone Track
Paid app: Eyezy
For your convenience, we've provided links to the official websites of the apps mentioned. We strongly advise you to visit these sites to delve deeper into the features and specifics of each app. Before committing to any app, it's essential to thoroughly understand its features, functionality, and terms of service.
By doing your homework, you'll be better equipped to choose an app that perfectly fits your requirements.
Let's now wrap up and recap the insights we've shared today.
Our Final Thoughts
We've delved into various mSpy alternatives, both free and paid, each tailored to different monitoring needs. Whether you're a parent, an employer, or someone seeking clarity, these tools offer a spectrum of tracking capabilities for mobile devices.
Free options, while budget-friendly, offer essential monitoring features. They might have some constraints compared to paid versions but can still give you a good glimpse into device activities, ensuring safety and security.
Premium choices like FlexiSPY, Cocospy, and Highster Mobile come with a broader set of features, encompassing call tracking, social media oversight, and location monitoring, to name a few.
Remember, the best tool for you hinges on your unique needs. Many providers offer free trials, so consider testing a few to find the right fit.
By considering the options we've highlighted, you're on your way to finding a solution that ensures safety, peace of mind, and, if applicable, business success. Make an informed choice.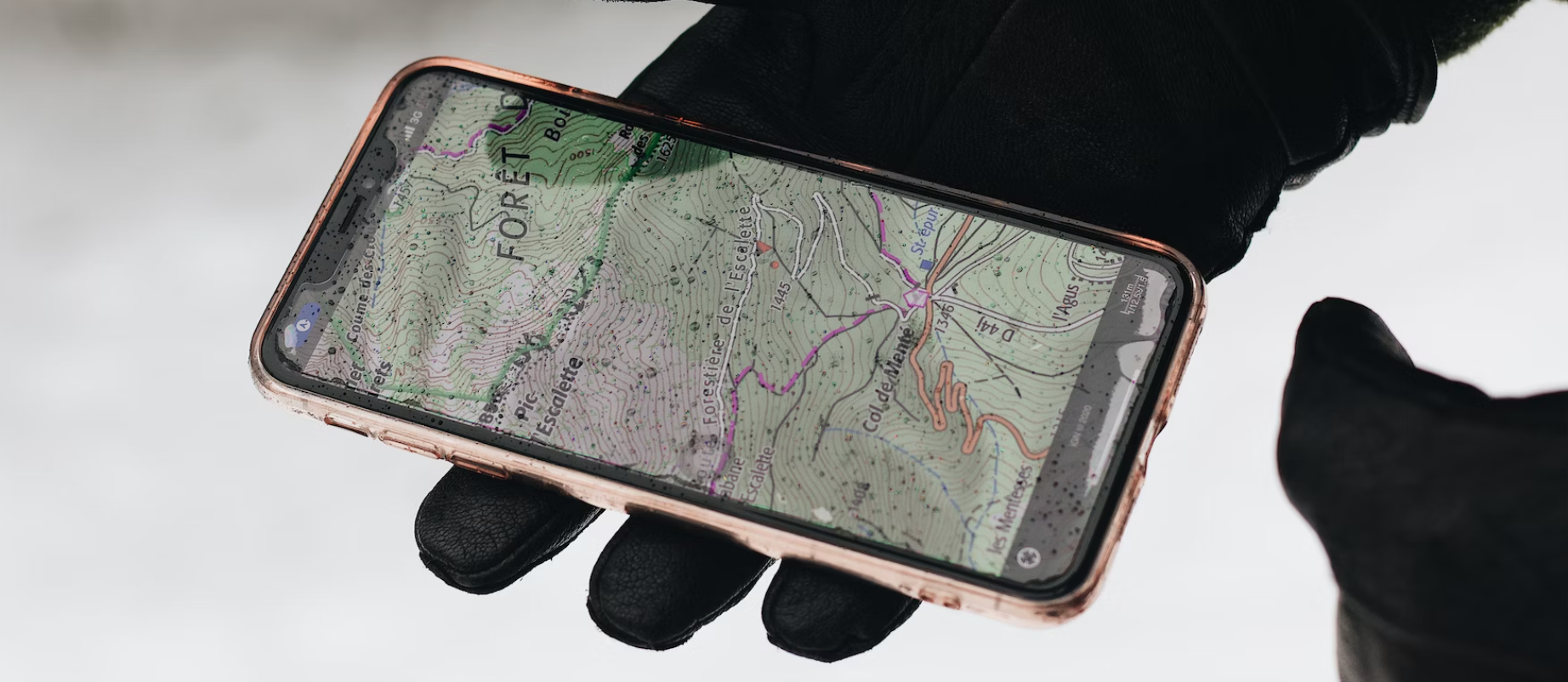 FAQ
Will the target device user be aware that their device is being monitored?
The short answer is no. The monitoring process is discreet and leaves no visible traces on the target phone. The user will not be aware that their activities are being tracked unless he has professional knowledge in tech.
Do these alternatives require physical access to the target device during installation?
Yes. Physical access to the target cell phone is typically required to install the monitoring app. However, after the initial installation, you can remotely monitor the device without physical access according to the features the app of your choice offers.
Can I monitor the installed apps on the target device with these alternatives?
Yes. Most of the best alternatives offer the ability to monitor the installed applications on the device you're monitoring, allowing you to see what applications are being used and how they are being used. Some may also allow you to block or even delete apps you judge inappropriate.
Will these alternatives drain the battery of the device I'm monitoring?
No, these monitoring apps are specifically designed to operate efficiently and minimize battery usage on the target phone.
They have been optimized to prevent excessive battery drain. While there may be a slight and virtually unnoticeable increase in battery consumption, it is not a cause for concern or something that would put you at risk of being discovered.
Rest assured that the impact on battery life is minimal, allowing you to monitor the device without any significant battery-related issues discreetly.
Are these alternatives detectable by antivirus software?
No, the leading alternatives are designed to maintain stealth and remain undetectable by antivirus software.
These advanced monitoring software are built with sophisticated techniques to bypass any security measures and operate discreetly on the target phone. They prioritize the user's privacy and security, ensuring that their activities go unnoticed by antivirus programs.
This capability provides peace of mind, allowing you to monitor the device without raising any security concerns or triggering any alerts.