Tracking your lost Android
Wheres my Droid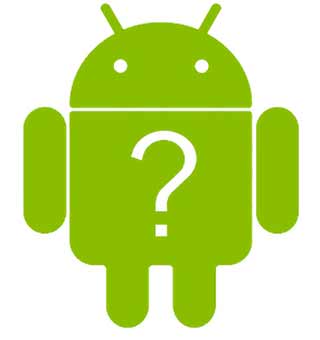 If you have this app already installed prior to losing your phone; GPS enabled and Wi-Fi activated, it's a great app for retrieving your Android cell phone. Send a SMS, and get location details in a snap. Otherwise, if you lost your cell phone and have NOT installed it prior to losing it, try Plan B.
Where's my Droid is a free app that works with all Android phones. It is primarily designed to locate your misplaced Android cell phone and it has two nead functions to do so:
1 Making your phone ring even if it is set on silent.. Simply send a secret text message you set from another cell phone and it will ring. This is great if you suspect the phone is probably in your home, a stone throw's away that is.
2 Get the phones coordinated on a Google Map link by sending a SMS Lost your phone and it's not at home? No problem. If you installed the app prior to losing it, just send a text message to activate GPS on the cell phone and get back the coordinates and Google maps link of it's pin-point location.
Don't forget to have GPS mode on, otherwise it won't work. And don't worry about it draining your battery, making your phone die. It will just use the GPS when you request it's location.
Where's my Droid Google play page
Plan B
The ultimate app for retrieving your lost phone. Why you may ask? Well you install it on your lost phone remotely from your computer. After that, it sends you a Google map of your phones pin-point location. Amazing.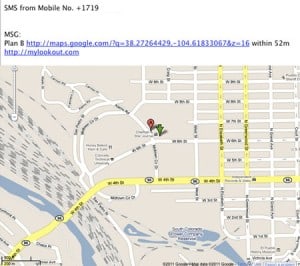 Plan B is a revolutionary app for finding your lost Android cell phone or even tablet with GPS enabled. It's designed for only one thing and one thing only, to let you know of your lost phones location by sending you the coordinates/map to your email account you have registered with Google Play. And it does that in only a few minutes after you activated it remotely.
It's pretty straightforward to get started with Plan B:
Log in via your Google account on your computer. Same Google account that you use for logging into your Android phone.
Install Plan B through your computer from Google Play onto your phone.
Immediately the app will start and email your cell phones location.
You can then try to locate it again by texting "locate" to your phone from another one.
The only disadvantage the app has is in the scenario that the cell phone is in the wrong hands, and the thief is trying to uninstall the app as you are trying to install it remotely.
The app has really good reviews on Google Play store.
Tracking other peoples phones
LociLoci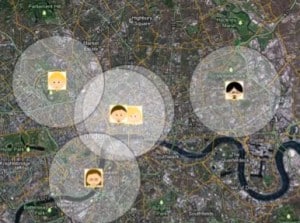 LociLoci is one of the newer family locator's on the market, requiring no apps or installation – meaning it can work to track any phone instantly. This definitely facilitates the process of getting your friends and family to acquire the service (free for them), whether they have an Android, iPhone, Blackberry or regular phone.
LociLoci is free to try for seven days and requires no credit card details.
If perhaps your family members have an Android phone, once again no app is necessary. However, GPS accuracy of location can still be activated here if the Android phone has a GPS chip, which 99% of them have. Lociloci uses what is called assisted GPS, which basically wakes up the GPS in the person's smartphone – giving you their location with better accuracy.
What I love about Lociloci is that it is a no-frill cell phone tracking service with a sleek and easy to use design. It's almost as easy to use LociLoci as it is with Find My Friends. Also, it is not cluttered with unnecessary features or added with extra layers on the map confusing the user who, in fact, just wants to see the location of those who they are tracking.
Google Latitude
Important information
Please note Google Latitude was retired on August 9th, 2013. You can no longer see Latitude for iPhone or Android. Google's replacement is the app Trusted Contacts which pretty much does the same things and more.
If the whole family has Android and you don't mind putting up with installing, configuring and playing with Google Latitude app and it's supporting apps to get the best possible phone tracking abilities with best possible location accuracy, Google Latitude may be right for you. However, if you are looking for convenience and ease of use across all platforms, look elsewhere.
Google Latitude is a fantastic cell phone tracking app that is free as well. It is in particular very good if you want to track Android phones. But please make sure the phone you want to track has Google Latitude app installed and enabled GPS.
In addition to that, it is highly recommended to install additional apps for Google Latitude to minimize battery drain and have a better performing Latitude.
Family GPS Tracker by Life360
Not many people may know, but Life360 offers a quite comprehensive family tracking solution using two technologies: GSM cell phone tracking (no app required) and GPS cell phone tracking using the GPS-chip inside the smartphone. It is available on Google Play and works well on Android. It has also worked on a technology to limit the battery drain when the GPS is running in the background to send location data. Also, once upon a time it had been placed first in the Google Android Developer Challenge for mobile phone apps.
Life360 claim they have over 20 million registered users. The accuracy is not at all too bad, when using my Android phone with GPS enabled of course.
What makes Life360 unique from the rest of the apps is the feature that shows sex offenders in the area you are locating. This seems pretty good at first, but when I had a closer look at the location and sex offenders when I was abroad (trip to Norway in Scandinavia) and to my amazement the same sex offenders that I saw in San Francisco, appeared in Oslo, Norway (with the exact same name)! This made me think they must have plotted at random some sex offenders (who knows if they are real or just pseudonyms). All in all, I was impressed with the app, but the use of fear in the sex offender feature really put me off.